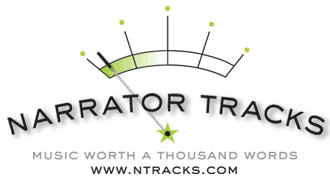 CLICK HERE to download the FREE DOWNLOAD of the Month

Volume 121 "Salsa"
is the latest release from nTracks Music. This is our 2nd installment of Salsa music. Energetic, romantic and full of horns. This CD is perfect for travelogue videos.
Click below to preview tracks. All tracks are of course royalty free.



01. Samba De Verão

A joyful track of latin samba rhythm. Horn ensemble in harmony both musically and spirit gives way to a trumpet solo. Upbeat and romantic.

$19.95


02. Bossa Nouveau

A fashionably elegant track with acoustic guitar taking the initial lead. A whimsical flute weaves in an airy texture over steady bossa nova beat. Classy and sophisticated.

$19.95


03. Grito Para Alegría

Upbeat bossa this track opens with energetic horns setting the pace with a wall of sound. Guitar solo gives way to a dynamic texture followed by a call and response section.

$19.95


04. Guiro Strut

The rhythm of the guiro creates a light thread of air through a memorable horn line. Shakers, conga, bongo and timbale are just of few of the lively textures that give this track momentum.

$19.95


05. Atracción Istantánea

Acoustic guitar with muted strum creates a delicate yet motivating rhythm. Acoustic piano is the feature here with elegant and appropriate accompaniment. A great way to wake up.

$19.95


06. Fiesta

Steel string guitar tickles the track with a delicate and joyful theme. Ever evolving yet keeps the interest in what's to come.

$19.95


07. Vagante

The tapping of water on a rain barrel is musically portrayed with the constant drum that threads the track as steel string guitars create gentle momentum of melody and rhythm.

$19.95


08. Hasta La Próxima

Positive track that gives a sense of accomplishment. Acoustic piano takes the lead while steel string guitar strums and enhances the positive energy driven by snare drum. Break time!

$19.95