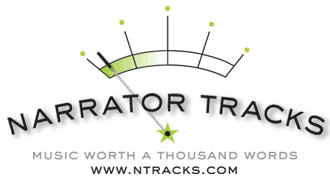 CLICK HERE to download the FREE DOWNLOAD of the Month

Volume 122 "R&B Horns"

is the

latest release

from

nTracks Music

. Lots of horns! Lots of rhythm & blues! Great sounding tracks to enhance any video.

This CD you'll just want to listen to.

Click below to preview tracks. All tracks are of course royalty free.



01. Rock n Roll Reprise

Upbeat, no-nonsense, rockin' track! Everyone is in on this from top to bottom! Horn stabs, rock'n guitar, Hammond B3, all driven by the drummer on the throne!

$19.95


02. To The Lucky Ones

A celebration is had by all in this track. Starts out with acoustic guitar, bass and easy-going backbeat on drums. Guitar swoops into rock mode and horns enter with a robust expression.

$19.95


03. To The Bank

This track opens with a banner of prideful sound. A certain "strut" in the drum beat starts with a tom tom kick, enter horn line and pedal bass. Wailing rock guitar rounds out this bold and beautiful track! Great for winners!

$19.95


04. New Horizon

The future looks bright. The horns climb in and out of the rock steady beat of drums, swirling rock guitar and strum of acoustic guitar. It breaks down texturally and Hammond B3 creates even more soul.

$19.95


05. Sometimes It Hurts

Soulful track in 3/4 time. Horns and drums take the stage on this one while guitar creates a background texture that allows for space...space to fill in with a visual of the downtrodden and resurrection.

$19.95


06. Record Earnings

A classic horn line, you've heard so many times that identifies the soul of brass! A rock'n track that simply makes you want to cheer. Perfect for showing off the earnings of a successful endeavor.

$19.95


07. Just Tell Me

A track that swings, struts, has "tude" (without being rude), and delivers a classic sound for the lovers of soul. It just screams for a lyric that can be filled in with a visual. LOVE this one!

$19.95


08. Strut-O-Caster

When there's a track like this with attitude, everyone gets out of their seat! Just the right beat of the drums, strummin' rock guitar, a wall of horns release and retract. LIke a great strut. A track with attitude.

$19.95