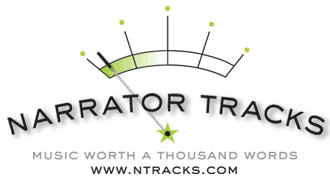 CLICK HERE to download the FREE DOWNLOAD of the Month

Volume 119 "Romantic"
is the latest release from nTracks Music. This is our first installment of romantic style. These tracks are perfect for wedding videos, family portraits, or any video expressing love and companionship.
Click below to preview tracks. All tracks are of course royalty free.



01. Good Ole Days

This track starts with acoustic piano and is soon "colored in" with a lead melody played on oboe. Strings enter giving it height and it pares down again with a beautiful acoustic piano solo. Great for holding hands.

$19.95


02. Sunset Lullaby

A gentile, soothing melody played on acoustic steel stringed guitar. Tinkling of acoustic piano and strings caress the melody of this mesmerizing piece. You can see the sun set.

$19.95


03. Make A Wish

A dreamy track. French horn starts the melodic "dance" when suddenly, the gentle sound of an oboe enters. In 3/4 time it's a melodic waltz between ethereal strings and woodwinds. Dreams float, but not away.

$19.95


04. Speak To Me

English horn takes the lead melody with a gentle, warm and honest tone and "speaks" of love and forgiveness in this gorgeous track. A simple but memorable melody. Slow but with hopeful movement.

$19.95


05. Timeless Beauty

English horn takes the lead on this classy piece. A mellow sound surrounded by gentle piano chords and the embellishment of strings that give the track air. Timeless, in 4/4 time.

$19.95


06. To Have And To Hold

You will put this on "loop". We guarantee! Lead tenor sax is the perfect instrument for this contemporary track who's melody is laid-back and timeless.

$19.95


07. Tell Me Again

A slow and melodic track that begins with lush strings and decrescendos to a solitary line played on english horn. This sets the melodic tone into a section that builds with percussion, strings and woodwinds.

$19.95