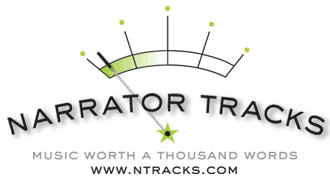 CLICK HERE to download the FREE DOWNLOAD of the Month

Volume 110 "Epic"
is the latest release from nTracks Music. The title is self explanatory. Powerful impactful tracks that will surely give your production the emotion and drama it needs.
Click below to preview tracks. All tracks are of course royalty free.



01. All The Kings Horses

This bold track begins with delicate tinkling of bells and then an explosion of orchestra that paints a musical picture of pride and bravery. Soldiers in line, weapons drawn, cue music!

$24.95


02. Run!

The only way to describe this energetic track is....run! Full orchestra hits the ground running and never stops. Swells of cymbal crashes launch the intensity in to a bold sea of big bottom ended brass. Bow hair needs replacing.

$24.95


03. Buiding Intense-City

A motif provided by violins begins this track. A motif that repeats and repeats as the timpani rolls create a dramatic under-tow leading to the boldness of brass and a harmonic build that never releases. Perfect track for the unexpected.

$24.95


04. Arachnids and Castanets

This track has a "creepy-crawly" sound to it. Opening with mischievous pizzicato strings that create a harmonic intrigue. Percussive sounds and clicking of castanets launch this track into a dramatic and diabolical swirl...go away!

$24.95


05. Falling In Love

A delicate and memorable melody played by oboe invites you in to a musical romance that swells to a classic tear jerker. A beautiful track. Beautiful, like true love.

$24.95


06. Dark Matter Dance

A fast moving track that seems to come at you bouncing between a "galloping" percussion section and aggressive strings. Brass provides the light at the end of this tunnel with a dramatic ending.

$24.95


07. Victorious Secret

A triumphant track from beginning to end. A positive melodic orchestration that repeats and swells with intensity and density. What does it take to be a winner over and over again? It's no secret with a track like this.

$24.95