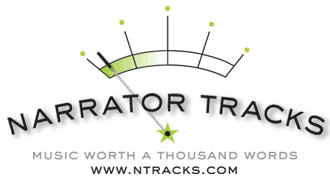 CLICK HERE to download the FREE DOWNLOAD of the Month

Volume 117 "Celtic Folk"
is the latest release from nTracks Music. Folk guitar tracks with a hint of Celtic flavor. These tracks are well suited for just about anything positive or moving forward video,
Click below to preview tracks. All tracks are of course royalty free.



01. A Beautiful Day

Track opens with acoustic guitar and bass line that sets the pace for an upbeat track. Snare hits and piano create the sound of pure celebration. Positive track.

$24.95


02. Rose & White

An elegant track featuring the delicate interplay between strumming guitar and acoustic piano. Piano line, a consistent thread makes this track sparkle.

$24.95


03. The Letter

Two acoustic guitars strum a story. One keeps the momentum going while the other plays a memorable and melodic part that would create a beautiful backdrop for a romantic prose.

$24.95


04. I Do

A beautiful track that features acoustic finger picking style guitar. A memorable melody played by second guitar screams.....I do! Great track for wedding footage or any intimate visual.

$24.95


05. Waking Up

Acoustic guitar with muted strum creates a delicate yet motivating rhythm. Acoustic piano is the feature here with elegant and appropriate accompaniment. A great way to wake up.

$24.95


06. Around The Bend

Steel string guitar tickles the track with a delicate and joyful theme. Ever evolving yet keeps the interest in whatís to come.

$24.95


07. Pitter Patter

The tapping of water on a rain barrel is musically portrayed with the constant drum that threads the track as steel string guitars create gentle momentum of melody and rhythm.

$24.95


08. Agenda

Positive track that gives a sense of accomplishment. Acoustic piano takes the lead while steel string guitar strums and enhances the positive energy driven by snare drum. Break time!

$24.95