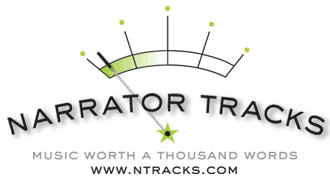 CLICK HERE to download the FREE DOWNLOAD of the Month

Volume 118 "Corporate/Industrial"
is the latest release from nTracks Music. Out latest installment of Corporate/Industrial. Corporate/Industrial is the style that started it for us over 20 years ago. And remains our most popular style. These generic tracks are sure to fit any video production.
Click below to preview tracks. All tracks are of course royalty free.



01. Crucial Opening

Perfect for power point presentations. This track starts with a guitar lick that bends with "swag" leading in to a track driven by a steady snare hit and memorable guitar melody that plays with power and positivity.

$24.95


02. Smart And Sophisticated

This groove screams big city elegance. A strong groove driven by funky bass, smooth keys and horn accents a "black tie" it all together. A sound track for the sophisticated visual of the motivated cutting edge business person.

$24.95


03. Find Your Dream

A minimal "rim shot" on the snare opens this track followed by a swirly synth sounds and a beautiful fretless bass that glides the track together. Lead guitar is played on acoustic gut string guitar. The melody is gentle, inspirational and "dream-driven".

$24.95


04. The Negotiator

Agressive, positive and confident is this track.  Starting with multiple kicks in concert with horns, snare, keys and bass.  Everything driving with an uplifting winning combination of melody, upbeat intentions and sophisticated harmonies.  Winner all the way.

$24.95


05. The Winner

Very upbeat, driving with higher-voiced horn kicks that wail over fast-paced drum and articulate bass line. The kicks turn in to a section where horns release with longer lines and create harmonies perfect for positive reviews of last year's earnings and inspires for more of the same.

$24.95


06. Soft Sell

Bring in the new with a track that gently entices the listener with positive, melodic synth sounds that give the audible illusion of the tide rolling in and out. Brass comes in to give an organic texture to cymbal swells. Emotionally impacted.

$24.95


07. Metal America

Hard-driving is the only word that truly describes this track. Searing rock guitars, sustain and feedback over the aggressor...the whack of the snare and the head-banging of the bass. Totally!

$24.95